Celtic defender Kelvin Wilson is happy with the timing of the international break
Celtic defender Kelvin Wilson believes the international break has given the squad a chance to recharge the batteries.
Last Updated: 11/09/12 1:01pm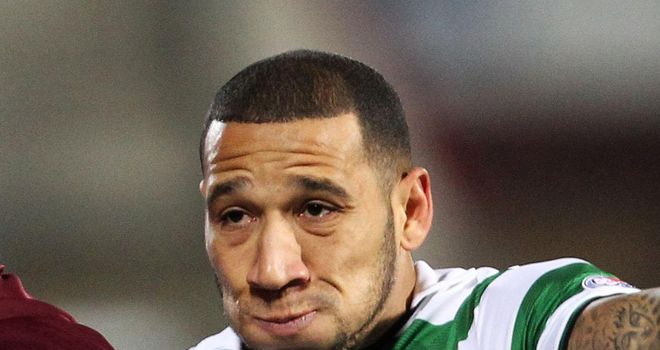 The Bhoys signed off before the 2014 World Cup qualifiers with a 2-2 home draw against Hibernian having booked a place in the UEFA Champions League group phase a few days earlier.
Wilson believes the last 10 days have provided the necessary respite for a squad hit by injuries and hopes Celtic can hit the ground running away to St Johnstone on Saturday.
"It's nice to get a break now, especially with injuries," Wilson told Celtic View.
"The Helsingborgs game was a big one, not just mentally, but physically as well, so it was nice to get that out the way, get the result and just recharge the batteries for the last 10 days.
"It took a lot out of everyone, even the management staff and the coaches so it was nice to celebrate that result and then play the Hibs game, which obviously we would like to have won, and to have this break now.
"When everyone comes back, hopefully we will be ready to hit the ground running again. The Champions League has been the main thing from the start of the season.
"The league is our bread and butter but we won it last year and the next step was getting to the Champions League.
"It was a massive achievement and relief for everyone so it's nice to be there. It's in our hands every year and now we've finally done it."