Independent Panel to publish unseen Hillsborough tragedy documents
The families of 96 people killed at Hillsborough will see documents relating to the disaster on Wednesday.
Last Updated: 12/09/12 6:48am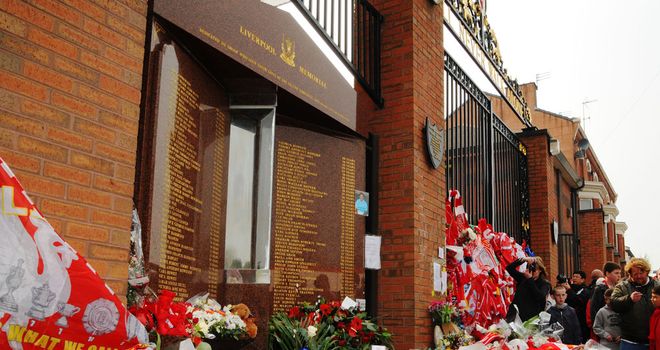 The Hillsborough Independent Panel has been overseeing the release of previously unpublished papers from around 80 organisations including the government, police, emergency services, Sheffield City Council and the South Yorkshire coroner.
The families of the 96 football fans who died will be the first to see more than 400,000 pages before Prime Minister David Cameron addresses MPs in the House of Commons.
A report explaining the contents of the documents will be published by the panel, chaired by the Bishop of Liverpool, the Rt Rev James Jones.
The 96 Liverpool supporters died in a crush at Sheffield Wednesday's Hillsborough stadium on April 15 1989 where their team were to meet Nottingham Forest in an FA Cup semi-final.
A report into the disaster by Lord Justice Taylor, published in 1990, found that the main reason for the disaster was a failure of "police control" but the Crown Prosecution Service decided there was insufficient evidence to bring a prosecution.
The victims' families say it is an injustice that no individual or organisation has been held fully accountable for the disaster. They believe a major incident plan was never initiated by South Yorkshire Police and fans in the Leppings Lane end were denied emergency medical attention.
The families also dispute the findings of an inquest into the deaths, which ruled that the victims were all dead, or brain dead, by 3.15pm and which subsequently recorded a verdict of accidental death.
Margaret Aspinall, chairwoman of the Hillsborough Families Support Group, said they hope the documents will answer some of the questions they have about the causes and aftermath of the tragedy.
"This is what the families and the fans have been fighting for 23 years. Without the truth you cannot grieve and where there is deceit, you get no justice," Mrs Aspinall, 65, said.
The families will see the documents at Liverpool Cathedral and are being advised by two of Britain's best known lawyers, Michael Mansfield QC and Lord Falconer.
It is expected the families will meet in the coming days to decide what action to take, if any, following the disclosures.
The panel was created by then Home Secretary Jacqui Smith following the 20th anniversary of the disaster in April 2009.
Central to the panel's work is to prepare and publish a comprehensive report based on in-depth research into the documents to "add to public understanding of the tragedy, its circumstances and its aftermath".