Spain keeper Iker Casillas wants to play for Real Madrid for eight more years
Iker Casillas is hoping he can play on at Real Madrid until he is 39 to reach three decades for the club.
Last Updated: 12/09/12 10:25pm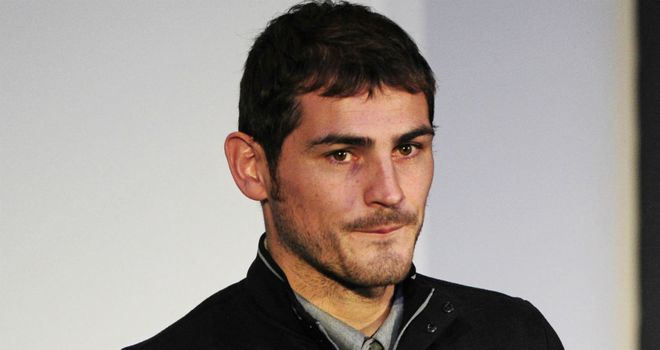 Casillas has made 630 appearances for Real since making his first-team debut 13 years ago and has won a host of trophies with his only club.
The 31-year-old is also a World Cup and two-time European Championship winner with Spain, and has outlined his ambitions for the future with Real.
He told the club's official website: "It would be a dream come true and a real joy to finish my career at a club where I had the privilege of starting out when I was just nine.
"I have a contract until I'm 36 and my dream is to finish when I'm 39.
"I'm also aware that it gets more difficult all the time, you have more demands on you, there are always those who set the bar higher and the people don't allow you to fall below that. It's an added responsibility for me."
He added: "I'm happy because I never thought that I would be here so long, even though it was my dream. The years go by quickly, but I'm really pleased with all the things that Real Madrid has given me and all that I've given the club."