Wales defender Chris Gunter admits the 6-1 defeat in Serbia was not good enough
Wales full-back Chris Gunter has admitted there are no excuses for the team's surrender in Serbia.
Last Updated: 14/09/12 4:16pm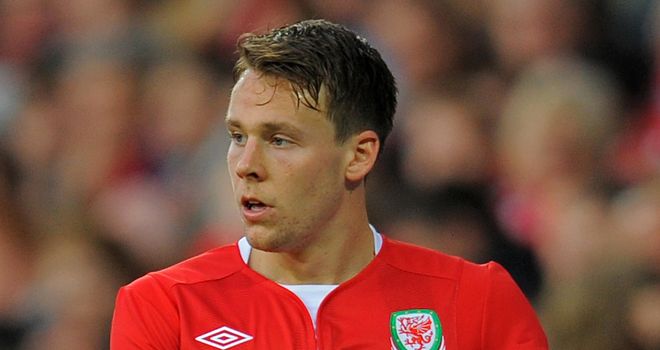 The Reading man was part of the Wales side subjected to the country's worst defeat in 16 years as they were thrashed 6-1 in Novi Sad, leaving them pointless after two World Cup qualifiers.
Chris Coleman berated his players after the game and Gunter acknowledges it was an unacceptable performance and felt sorry for those who had to watch it.
"To have that shoved in front of your face was not nice," the 23-year-old told Sky Sports News.
"It wasn't good enough, there's no excuses. We let a lot of people down - the staff that travel with us; obviously the manager is the main one; and the fans that made the journey.
"The Welsh fans, you really feel sorry for them and it's not nice to carry that with you but it's a case of having to move on, not because you don't care but you have to move on.
"And then we get back together in four weeks and we've got the Scotland game at home. And hopefully try and restore a bit of pride and show people we're better than losing 6-1."