Demba Ba 'doesn't understand' Newcastle's management and may look to leave
Demba Ba's agent says the striker 'doesn't understand' the Newcastle management and may have to look at other solutions.
Last Updated: 19/09/12 7:46am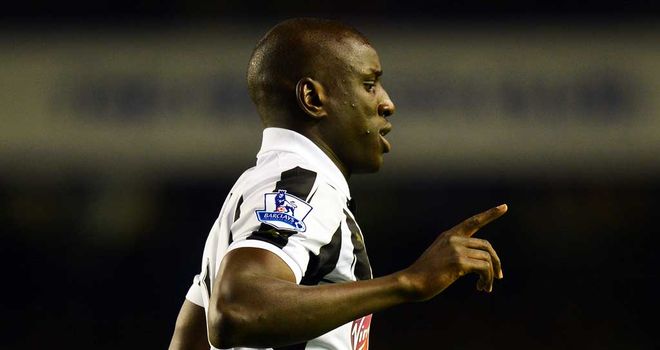 The Senegal striker joined the Magpies in the summer of 2011 from West Ham United and enjoyed a blistering first half to last season.
However, the January arrival of Papiss Cisse has seen Ba's importance to Newcastle seemingly diminish and he has scored in only three Premier League games since his compatriot joined the club.
Ba was dropped to the bench for Monday's trip to Everton, but the 27-year-old provided a timely reminder of his abilities by coming on at half-time to score twice in a 2-2 draw.
He has also been played out of position since the signing of Cisse and one of Ba's agents Alex Gontran claims the player is disappointed by the situation.
"Since returning from the Africa Cup of Nations, Demba doesn't understand the management," said Gontran. "If he continues to be a substitute all season, we'll look at other solutions.
"The choice to put Demba on the left last season was good for the club, because Cisse scored 13 goals, but there was a lack of recognition for Demba. It is more difficult to play well when you don't have the confidence of your staff.
"How could you put your best striker with full confidence on the left wing?
"He is playing in the Premier League, with lot of fellow French speakers and he loves the club's supporters.
"He would like to start every game but he respects the choice of the coach, even if he does not always understand or agree."