Reading manager Brian McDermott warns players over Twitter conduct
Brian McDermott has reminded his Reading players of the need for correct conduct on social media.
Last Updated: 21/09/12 5:19pm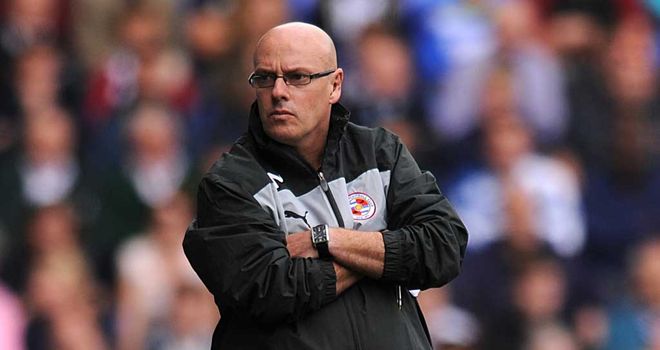 The Madejski Stadium boss has had to defuse a situation after dropped goalkeeper Adam Federici's girlfriend and family went public with criticism on Twitter.
McDermott has discussed the subject with Federici, who will miss Saturday's trip to West Bromwich Albion with a knee injury, and he wants the rest of his squad to take note.
"I spoke to Adam about that and he apologised," said McDermott in the Reading Post.
"I don't think his girlfriend realised what would happen. She was just trying to look after Adam and I didn't take it personally.
"As a manager, I pick the team. If you put something out there it goes all over the world and it has done. We spoke as a squad (about social media) at the start of the season.
"Everyone knows the boundaries and this isn't a soft club. I have no interest in telling people what they can and can't write but we all know what is right and wrong.
"I like the players to have freedom of speech - they are all adults."