On-loan West Brom striker Romelu Lukaku says his main ambition remains playing for Chelsea
Romelu Lukaku remains determined to win a place in the Chelsea team but knows he must take his chances at West Brom.
Last Updated: 24/09/12 11:35am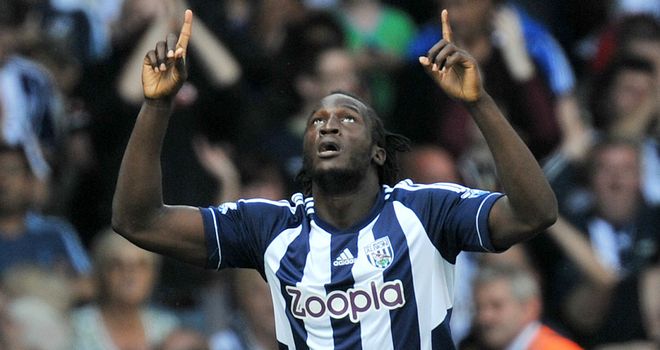 Lukaku, currently on a season-long loan at The Hawthorns, scored the winner on his full Premier League debut for the club at home to Reading on Saturday.
The 19-year-old Belgium international recognises the importance of regular football at this stage of his career if he is to realise his goals in the game.
He said: "For me, the next two years, it is very important for me to play. I'm just 19 and even though I'll be 20 next year, people will still look at me like a baby.
"The next year I'll be 21, I'll still be a baby in some people's eyes.
"Then there is the World Cup with Belgium and stuff like that. I want to play as much as I can in the next two years so at 21 I can be where I want to be.
"Last year I had good preparation at Chelsea, now I can show myself at West Brom.
"My dream is always to play for Chelsea, so my main ambition will be Chelsea but now it's West Brom - and West Brom is on my mind.
Big ambitions
"The club made a big effort for me to come here and hopefully I can do the business for the team."
Lukaku added: "I just want to make the best out of my career really. I have big ambitions, that's normal.
"Any young player that wants to be the best has to have big ambitions.
"But I don't want to look really forward, I just have small ambitions on small bases and I just look to improve."
The teenager says former Chelsea star Didier Drogba is his footballing idol but is determined to make a name for himself - first with the Baggies and when he returns to Stamford Bridge.
He said: "Am I fed up being compared with Drogba? Yes. In the beginning it was nice to hear that, but every player wants to make his own name.
"I want to make my own name. Drogba was my big idol and so was my father, who also played in Belgium.
"I looked also to my father but really I want to make my own style of play, I want to be myself. I want the people to say 'this is Roman Lukaku, not the new Drogba'.
"I just want to be me and hopefully I will have a big career, but I want to do well now for this club and then we will see."