Newcastle manager Alan Pardew is delighted with Davide Santon's development
Alan Pardew says Davide Santon has been a 'revelation' for Newcastle this season after settling into English football.
Last Updated: 26/09/12 9:00am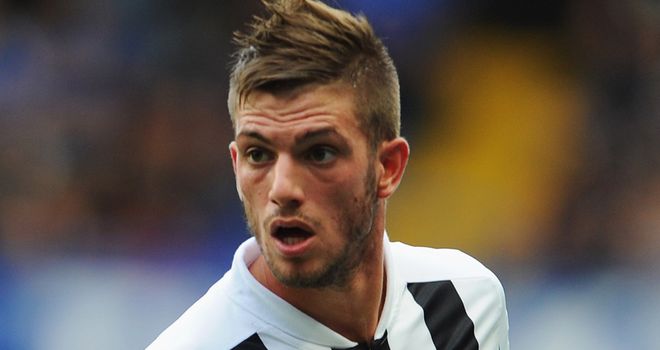 Santon joined the Magpies from Inter Milan in the summer of 2011 but it took time for him to become established as a regular in the side.
Pardew believes there is still work for the 21-year-old to do to improve his game, but has noticed a huge improvement during the early part of this campaign.
The full-back's attacking play has caught the eye and Pardew feels he is benefiting from a happier life away from the pitch after adapting to the local culture.
"Davide looks to be in a good place right now and I'm really pleased with him," the Newcastle manager said in The Sun.
"His language skills have improved and he has a North-East girlfriend cooking him some nice pies, so he's a bit happier.
"I'm so pleased for him. He's a lovely lad, he loves the area and does a great job for us. He's really growing into his role and is very effective for us - he's been a revelation so far this season.
"He was still a boy last year but he's starting to play like a man."
Pardew added: "His raids down the left-hand side are becoming more potent. He still has lots to learn to be a top Italian full-back but he's making some inroads."