Fabregas says Spanish League is better than the Premier League
Barcelona ace Cesc Fabregas believes the Spanish Primera Liga is more competitive than the Premier League.
By Simone Bargellini
Last Updated: 26/09/12 4:10pm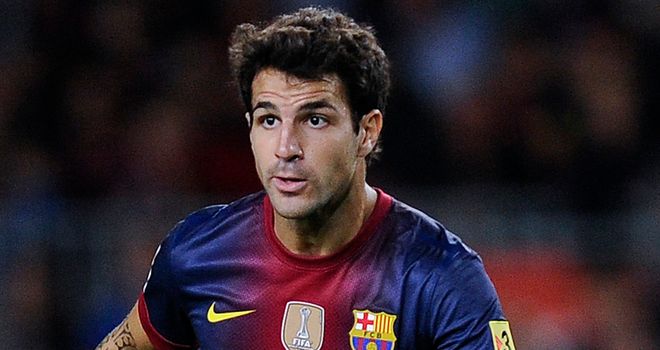 There have been many comparisons between both leagues with many feeling the Premier League is the best in Europe.
However, former Arsenal captain Fabregas insists the Spanish league is stronger despite claims that is a two-team league between Barcelona and Real Madrid.
"I think the best teams are always the same - us (Barcelona), Real Madrid, Bayern Munich, AC Milan, Manchester United," Fabregas told Gazetta dello Sport.
"Liga boring (because only Barcelona and Real Madrid can win)? No, I was surprised discovering that the Spanish League is more competitive than Premier.
"Barca and Madrid are so strong and it is difficult for other clubs to keep their pace. But in England you can win the Premier League even if you lose five or six games.
"Here, if we lose or draw one match there is the risk that the Liga is already lost, so it is more difficult. Besides Spanish teams are tactically stronger, it is more difficult to score and make assists here."