Juan Mata is confident that Chelsea will benefit from his recent break
Juan Mata is confident that Chelsea will benefit from his recent break and is happy to see his team top of the table.
Last Updated: 30/09/12 8:56pm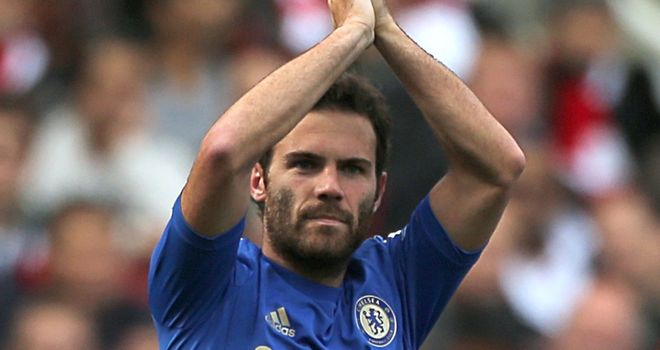 Spain schemer Mata followed up an impressive debut season for Chelsea by representing his country at both the European Championship and the Olympic Games in the summer.
He was given a fortnight off earlier this month and has been in fine form since returning to the Chelsea team, including being involved in both goals in Saturday's 2-1 win at Arsenal.
"Not now. Later. Maybe in January, February," said Mata. "The season is so long for each player. Maybe these two weeks will be very important for me.
"We had a talk before the start of the season because, with the Euro cup and the Olympic Games, it must be a hard summer for me. So I think it was logical.
"Before I had these two weeks, I didn't feel bad. But I think, with so many games in the season, it will be good for me and now I feel very, very good.
"I think it was a nice break for me. Two weeks resting, trying to get out of football and now I feel really fit.
"I feel really well as well because of the good run of results for the team. We stayed at the top of the league, so I'm very happy."
Goalkeeper Petr Cech hailed manager Roberto Di Matteo's brave decision to rest a player who is arguably Chelsea's best at present.
"For us, the important thing is to have Juan Mata for the whole season, not for three months and then to see him burn," he said.
"That's, I think, what some people could possibly suffer where you play 60 games and you go to the Euros and your team starts the qualifying rounds so early. He can get burnt, easily.
"You need to have a break and it was well done from the coaching staff."