Anton Ferdinand thanks QPR fans for their support
Anton Ferdinand has thanked QPR fans for their support during their recent Premier League match with Chelsea.
Last Updated: 03/10/12 7:16pm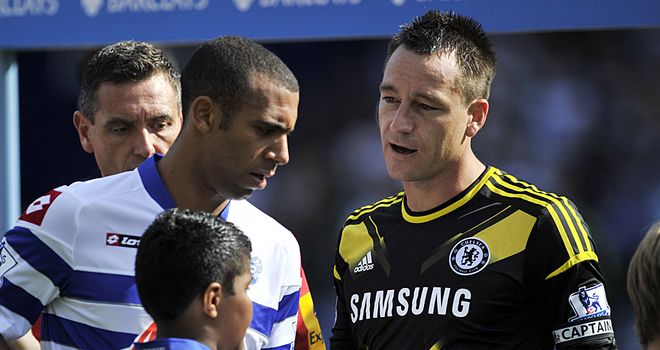 Last month's meeting between the two West London clubs was the first encounter between Ferdinand and John Terry on the pitch since the Chelsea captain was cleared by magistrates of racially abusing the Rangers defender in July.
Ferdinand snubbed the handshakes of both Terry and Ashley Cole - who testified as a character witness for his England team-mate at the trial.
But Ferdinand said he was hugely grateful for the support he received from the Rangers fans on the day.
He told the club's website: "They gave me fantastic support and I couldn't have got through the day without them.
"They kept me going. I want to thank them from the bottom of my heart.
"It has been a difficult period for me but the fans have been special, they have been very good to me.
"The club on the whole, the lads and all the fans have given me incredible support. The backing I've been given is something I will never forget."
Terry was cleared in July by Westminster Magistrates Court of uttering the words as an insult and he continues to deny the charges but that did not prevent him being found guilty under FA rules last week.