Roberto Mancini: Manchester City have had problems but will get better
Roberto Mancini admits it will be hard for Man City to defend their title but is confident they will soon hit form.
Last Updated: 05/10/12 9:44am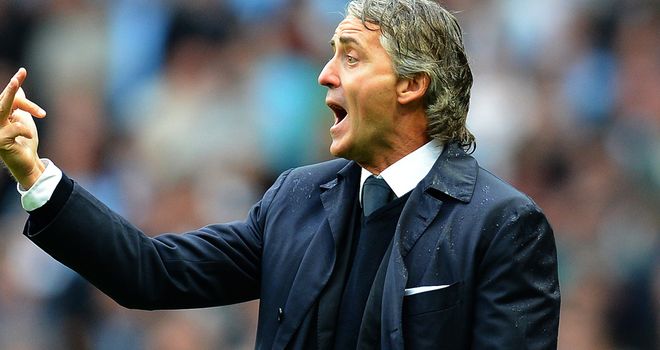 City were consistently good last term on their way to becoming champions in such dramatic fashion on the final day, but have yet to hit top form during the first few weeks of the current campaign.
They are also facing a difficult challenge to advance to the last 16 in the UEFA Champions League, having lost to Real Madrid and then drawn with Borussia Dortmund.
Mancini admits there have been problems, but he is staying positive about City's chances for the rest of the season and feels the point gained against Dortmund in midweek could prove to be a turning point.
He told Sky Sports News: "Last year we played well often. This year we probably didn't play like last year, but this is normal because after you win the title the second year is more difficult.
"The reason is because every game you have pressure because everyone expects you to play like the year before, and sometimes it is not possible.
"We had some problems, but we are sure we can get better. I am not surprised. I was sure it would happen because we changed three or four players, who arrived in the last days of the transfer market.
"It's not a disaster and the point we took against Borussia will be very important."