Chelsea won't comment on John Terry until decision on appeal is made
Chelsea will not make a comment on John Terry's situation until an 'appropriate time', the club have confirmed.
Last Updated: 05/10/12 2:34pm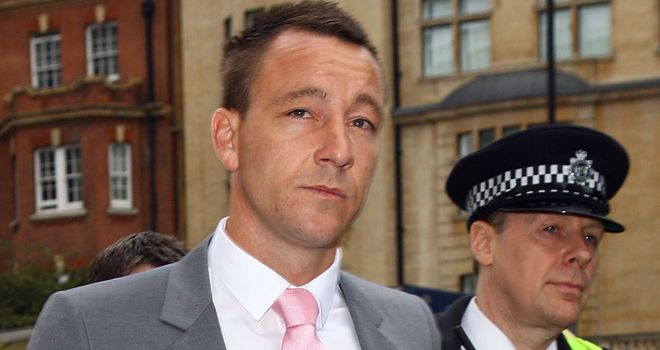 Terry has been banned for four games after an independent Football Association regulatory commission found him guilty of racially abusing Anton Ferdinand.
The Football Association published the written reasons for the verdict on Friday, which means Terry has until October 18th, if he wants to appeal.
Because the case is still ongoing, Chelsea will not make an official statement on the issue.
"We recognise that John Terry has the right to appeal and in view of this it would be inappropriate for us to comment any further at this time," Steve Atkins Chelsea's head of communications and public affairs said.
"We have to wait before getting into further debate and see if there is an appeals process but we will comment at the appropriate time and this is a consistent position we have had."