Aston Villa boss Paul Lambert defends his policy of announcing his side close to kick off
Paul Lambert insists that his policy of revealing his Aston Villa team selection close to kick off is the right one.
Last Updated: 07/10/12 7:58am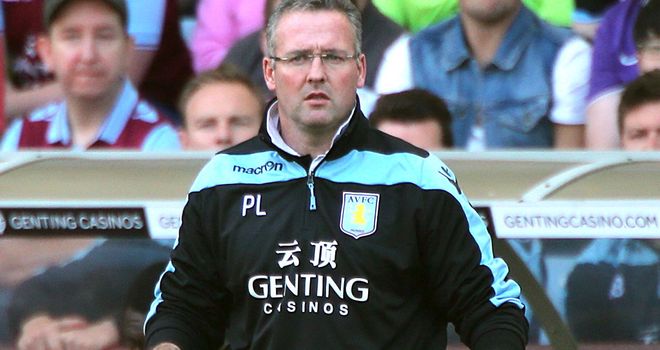 The Villa boss shocked Darren Bent by omitting him for their recent meeting with West Brom, with the England striker finding out he had been benched after arriving at the ground for last Sunday's derby.
Bent eventually played a big part in proceedings, grabbing an equaliser to ensure a point, but he has subsequently spoken of his disappointment at finding he had been left out so close to the game.
However Lambert has no intentions of changing his methods, and claims that it gives his players the edge he is looking for.
"It's just something I've always done. If you tell someone they're going to play two days before the game, I think they might take their foot off the pedal a little bit.
"There's nothing better than sitting on a knife-edge at times and you have got to be ready for that game. That's just the way I have always done it."
Lambert is adamant that he has a good relationship with Bent ahead of Villa's visit to the striker's former stamping ground of White Hart Lane on Sunday.
"I don't have a problem with Darren, I don't need to raise it. I'm not giving him the silent treatment.
"I think that, with Gabby (Agbonlahor) scoring two at Man City, what it does is it gives you a problem. But come Sunday, I'll do what I've done for years, try to pick a team that may win us the game. I don't have any problems with anybody.
"To be fair to Darren, he came on and it was an absolutely brilliant finish. He is a natural goal scorer.
"I don't have any problem. Some of the best players in the world have been left out. I need everybody as it is a really long, tough season."