Branislav Ivanovic claims the off-field troubles at Chelsea could have a 'positive' effect
Branislav Ivanovic believes off-field troubles at Chelsea have helped to pull the squad closer together.
Last Updated: 08/10/12 10:27am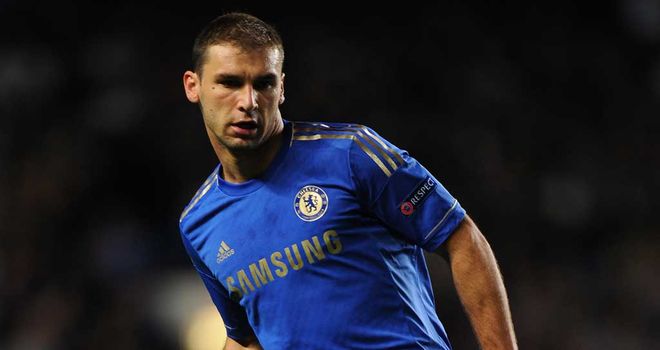 John Terry and Ashley Cole have been making headlines for all of the wrong reasons in recent weeks, but the Blues have shrugged aside possible distractions to maintain their flying start to the season.
Roberto Di Matteo claims there is no siege mentality setting in at Stamford Bridge, but Ivanovic feels Chelsea are a more united camp for all that they have been through.
He said: "Maybe the extra pressure keeps you more concentrated and focused.
"Maybe it's positive when you have to think like that."
Chelsea have offered no indication that they are about to take their eye off the ball, with 19 points taken from seven Premier League fixtures and a solid start made to the defence of their UEFA Champions League crown.
Ivanovic, who has already netted four times this season, added: "The most important thing is the position of the club. It's great at the moment and I hope we're going to stay there.
"Maybe this way, this is what the people will have to say about Chelsea, about how we play and this kind of thing, which is what we deserve.
"It's good that we are four points ahead at the moment, but it means nothing because we know how difficult this league is and how every game is very tough."