England coach Gary Neville backs call-up for Stoke defender Ryan Shawcross
England coach Gary Neville believes Ryan Shawcross should be recognised for his footballing talent not his physicality.
Last Updated: 09/10/12 7:48am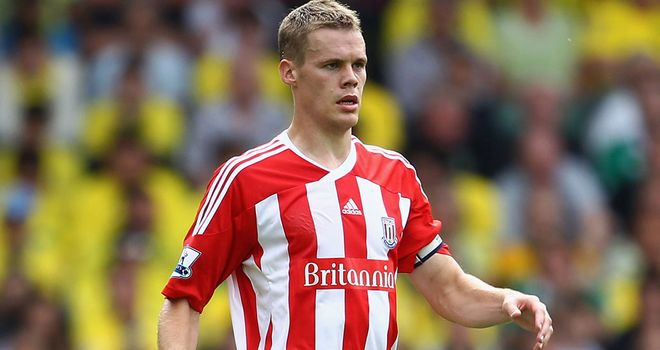 Shawcross could make his debut for England in the World Cup qualifier against San Marino at Wembley on Friday evening.
But there are some who dismiss the Stoke captain as nothing more than a hard man in Tony Pulis' team of enforcers and Neville thinks that is harsh on the former Manchester United man.
"I don't go along with the way in which people look at Stoke players," said Neville.
"They are physical and they are aggressive but they also have a lot of quality.
"I have seen Ryan Shawcross play since he was 16. Coming through the Manchester United system, I know he has been brought up in the correct manner.
"He is a good football player and deserves respect for that. He is a great story and the fact he is in the England squad this week is something I am proud of."
Roy Hodgson's fringe players are on alert for Friday's game after suggestions the England boss could name an experimental line-up and rest players in preparation for Tuesday's vital match in Poland.