FIFA vice-president Jim Boyce wants to stamp out the "cancer" of diving
FIFA vice-president Jim Boyce believes the FA should be given the powers to retrospectively punish players who dive.
Last Updated: 09/10/12 5:04pm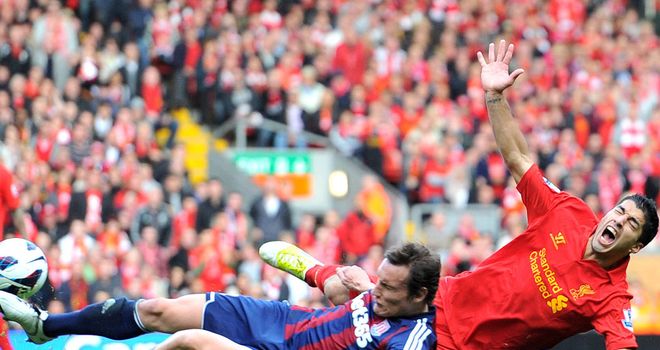 Stoke boss Tony Pulis has long been an advocate for stricter punishments for simulation and his case was strengthened by Liverpool striker Luis Suarez's clear dive in their clash at the weekend.
Pulis suggested any player guilty of diving should be given a three-match ban but with referees currently only able to show a yellow card for the offence, the FA are powerless to act after the event.
But Boyce, Britain's representative on FIFA, has called for a change in the rules that would allow all of football's governing bodies to take retrospective action.
He said: "I have seen several incidents recently, and I watched the latest Suarez incident two or three times, and to me it is nothing less than a form of cheating.
"It is becoming a little bit of a cancer within the game and I believe if it is clear to everyone that it is simulation then that person is trying to cheat and they should be severely punished for that.
"It can be dealt with retrospectively by disciplinary committees, and it is done so in some associations, and I believe that is the correct thing to do.
"It can at times be very, very difficult for referees to judge whether something is a foul or a fair tackle and if players are diving then it makes their job even harder."