Cameron Park pulls out from Scotland's Under-21 squad to face USA and Canada
Middlesbrough youngster Cameron Park has been forced to pull out of Scotland's Under-21 squad to face USA and Canada.
Last Updated: 10/10/12 11:07pm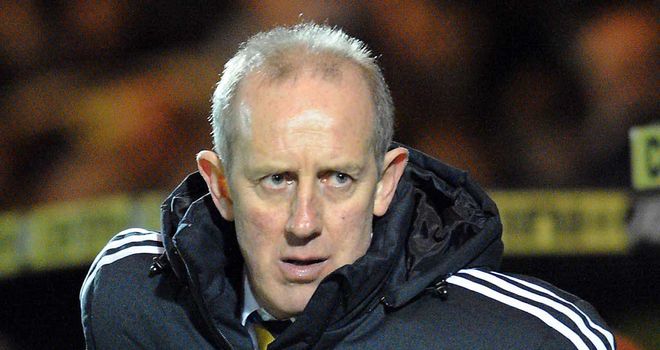 The 20-year-old was forced off during Boro's development squad defeat at the hands of Liverpool earlier in the week.
Park was part of Billy Stark's squad which is due to play friendlies on Friday and next Monday respectively and he will not be replaced.
Meanwhile, Stark wants his players to use a Sir Alex Ferguson method of motivation to recover from last month's European Championship disappointment.
The young Scots lost 3-2 in injury-time in Austria on September 10 as their European qualifying hopes ended with their first defeat of the campaign.
Too many draws in Group 10 meant Stark's side did not finish among the four best runners-up ahead of next summer's finals in Israel.
"He (Ferguson) said to his young (Manchester United) players going back on the bus after losing the title on the last day at Sunderland, when Manchester City scored in the last minute (against QPR to win it), don't hide from it, embrace the feelings that you have got and make sure it doesn't happen again," he said.
"That's what we will try to do with those players whom we are looking to use for their experience.
"But also, they need to bounce back and say 'we are lucky because we have another shot at it' whereas the others don't."