Rangers want to join the Alternative Investment Market of the Stock Exchange in order to raise £20m
Rangers will seek admission to the Alternative Investment Market of the Stock Exchange in the hope of raising £20m.
Last Updated: 11/10/12 10:04am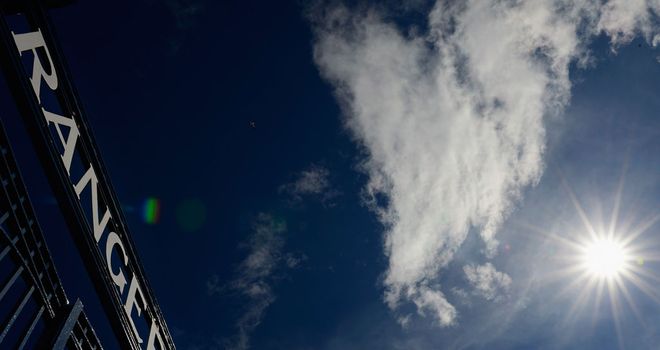 The move is part of the club's strategy to re-order their finances following the liquidation of the 'oldco' club and the acquisition of its assets by Charles Green's consortium in the summer.
The club hopes its admission can be completed by the end of the year.
A Rangers statement said: "The funds raised will be used for strengthening the player squad, improving and developing the club's properties and facilities, as well as providing additional working capital.
Green said the listing would give fans the opportunity to be part of Rangers' future.
"From the time we acquired the business and assets of Rangers FC, we indicated our intention to list the company and provide our fans with the opportunity to invest in their club. I am delighted that our plans are coming to fruition," he said.
"Rangers is debt-free and a huge club with enormous support and a 140-year track record of success on the domestic and international arenas. Our aim is to return the club to its glory days whilst ensuring it is run efficiently and profitably."
Chairman Malcolm Murray added: "Charles has done a great job to bring the club back from the brink of extinction. We now move on to the next stage which is full recovery and growth. The fans' loyalty has been instrumental in getting the Club on its feet and the IPO gives them the chance to have a say on club matters."