Chelsea winger Juan Mata pleased with life at Stamford Bridge
Juan Mata is pleased with his performances in the Premier League since joining Chelsea in the summer of 2011.
Last Updated: 12/10/12 10:52am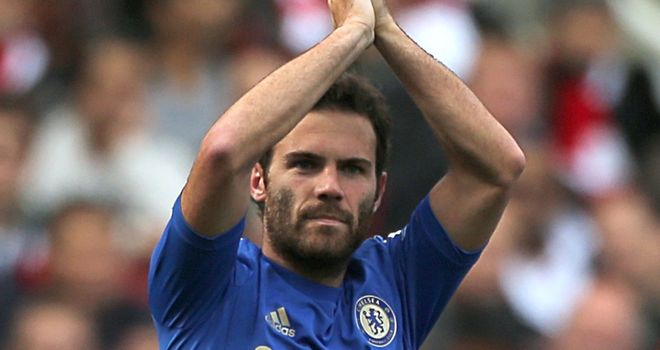 The 24-year-old won the FA Cup and the Champions League in his debut season in 2011/12, playing crucial roles in both competitions.
Mata is proving himself very important to Roberto Di Matteo's side this season too, having provided four assists and scored one goal in six Premier League matches,
"To be honest, I didn't expect that," he told France Football about his debut campaign in English football.
"It was my first season in England and everything came quickly.
"I immediately found my mark, thanks to my team-mates. I was lucky to score a goal in my very first match. Then, I had fun.
"I came to Chelsea because I wanted to win trophies, and in my first season, I got two, notably the first Champions League in the club's history."
Different
Mata is also pleased to have many fellow Spanish players in the English top flight and believes that the Premier League is better off because of them.
"We play differently," he said. "We propose something different than what people expect from English football, which is very physical and box-to-box.
"Spanish football is experiencing a very unique period now with all the trophies, and we are taking advantage of it.
"People want Spanish players in foreign leagues, so we are discovering new football and we improve.
"A lot of players developed in English football before coming back to Spain, like Cesc Fabregas. He came as a 15-year-old to Arsenal and he has often told me that he owes a lot to English football."