Real Madrid boss Jose Mourinho says Cristiano Ronaldo is better than Lionel Messi and he should win the Ballon d'Or
Jose Mourinho claims Cristiano Ronaldo is a better player than Lionel Messi.
Last Updated: 14/10/12 10:59am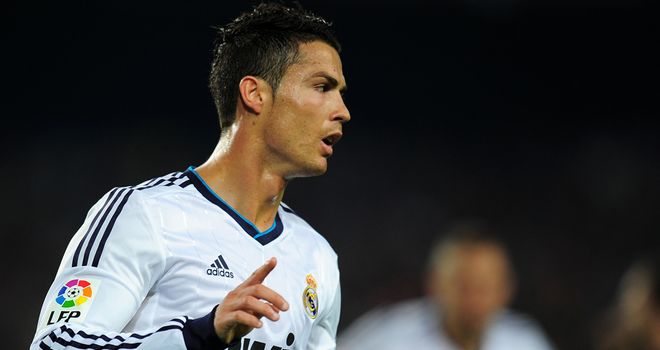 The Real Madrid boss has unsurprisingly thrown his weight behind Ronaldo's bid to win his first FIFA Ballon d'Or - the biggest individual honour in world football.
Barcelona's Messi has won the award three-years running and he is in contention to become the first player ever to win it four-years in succession.
But Mourinho hopes his man will get the honour when it is announced on January 7th, adding: "It would be a crime for Cristiano not to win following such a fantastic year.
"I have been asked about Cristiano and Messi, both are two players out of this world but when someone asks me, then mine is better."
Mourinho insists that Ronaldo is better because he has had to become the player he is on his own without the back up of a team around him.
"It is harder to be Cristiano than to be Messi," he said.
"Messi grew up playing on a team, playing with players who can play. Cristiano didn't.
"I was in England and he was put there on a team that was a losing team, he had to grow in a team that was just being formed."
Mourinho added: "Jokes side, the Ballon d'or goes to the best so it is Cristiano or Messi - but I ask you is it normal that one would win four and another none? It's not.
"And also is it normal to win this without any major titles, tell me who won the big titles? Chelsea, and the other one was Madrid - one was European champion and the other the top league - so if Cristiano does not win it is because of his image."