Former Chelsea star Didier Drogba insists he is happy with life in China
Didier Drogba insists he has no regrets about his decision to move to Chinese outfit Shanghai Shenhua.
Last Updated: 13/10/12 7:01pm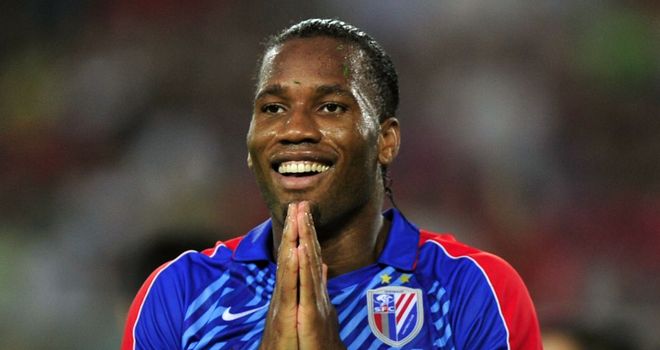 The Ivorian legend, 34, left Chelsea at the end of last season after helping them claim the UEFA Champions League crown.
Just weeks after his move to China, he was linked with moves back to Europe - but he has since shown he has settled well with seven goals in nine starts.
And he insists he is very happy with life in the Far East. "I wanted to experience another culture, another world," he told Le Sport 10.
"This experience is unlike anything I have known, you look around and it is skyscrapers galore - but also not too far away, most of the population is farmers.
"Playing in China is very rewarding and I enjoy it - even if it is different to London, where my children remain and that means I have to stay up late [to talk to them].
"This country has long been closed off, but things are changing, living here is a great opportunity."
He admits that he is being well paid, but insists: "When you work hard, you want to be rewarded - it is as simple as that. There will always be shock at wages, especially in France as there is always talk about that but in the City there are bigger rewards.
"There is jealously when it comes to footballers, people just think you have no brain, chase a ball and score goals to earn millions. In life I think you get what you deserve."