Owen Coyle reflects on 'season beyond belief' following Bolton exit
Owen Coyle does not want to make excuses for Bolton's relegation last season but remains shocked by what happened.
Last Updated: 14/10/12 1:52pm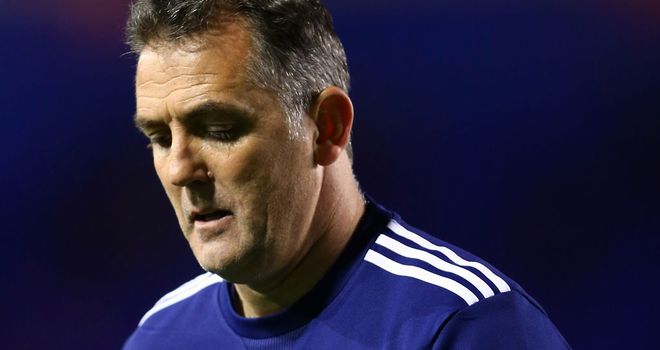 Coyle was sacked as Trotters manager earlier this week following a poor start to the Championship campaign, having slipped out of the Premier League last term.
Bolton were disrupted by a series of serious injuries to key players in 2011/12, with Stuart Holden's absence felt particularly keenly in midfield.
"Stuart was irreplaceable. We had many gifted players at the club but he was the complete midfielder. Some can pass, some can run, some can tackle. He has the lot," Coyle told The People.
"We all need our best players fit, but in Stuart's case it was an injury that was a ferocious blow.
"The last thing I like to do is look for excuses - you are responsible as the manager, but there were so many incontrollables after that. We lost Chung-Yong Lee with a double leg break, Sam Ricketts was already out for a year, Tyrone Mears and Tom Eaves picked up injuries before a ball was kicked.
"It was a season beyond belief. But we kept it going. In the last 11 games we were eighth in the table on form.
"At Stoke on the last day, their first goal is a foul on the keeper and the second is a penalty when Peter Crouch just fell over."
The most distressing episode of the season was the cardiac arrest suffered on the pitch by Fabrice Muamba against Tottenham, and Coyle does not want to dwell on the incident.
"The main thing is that Fabrice is well and back with his family after what happened," said Coyle.
"I am sure it affected the lads, some more than others, seeing a team-mate and friend in that situation.
"I carried on after that, just trying to do my best for the football club. But you could not make up the stuff that had happened to us along the way."