Chelsea defender Ryan Bertrand closes Twitter account
Ryan Bertrand has deleted his Twitter account following the controversy that erupted last week.
Last Updated: 14/10/12 7:06pm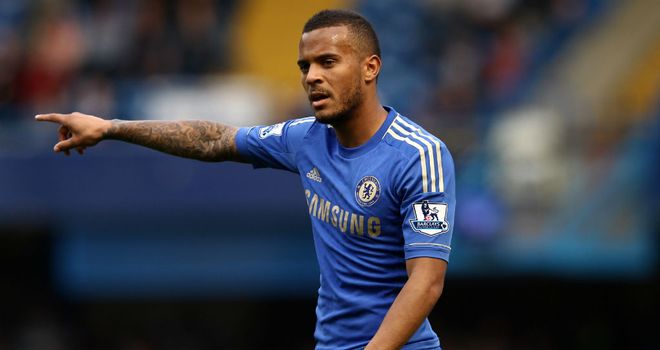 The illness turned out to be a viral infection which prevented him playing any part in Friday's World Cup qualifier with San Marino and on Sunday he was also ruled out of Tuesday's trip to Poland.
In the immediate aftermath of his first withdrawal becoming known, Bertrand said: "Just to clarify.... Its not a "sore throat" Im ill. swollen glands in my neck... And constant headache for 3 days now and freezin cold.
"Do you think a "sorethroat" could stop me being a part of a match for my club or country? #yourf******nuts this is what every boy dreams of."
Although Bertrand was far more vague than Ashley Cole, who has accepted a misconduct charge after making a direct attack on the FA, he quickly realised his error.
"sorry if i offended anyone by swearing as i don't encourage that type of language," he said, "was just disappointed at the thought of people thinking i only have a sore throat.. which is not the case..."
However, Bertrand also decided his presence on the popular social networking site was a hassle he could do without and he has told friends he will never use it again.
More trouble than it's worth
Bertrand's international team-mate Phil Jagielka insists there is no chance of him opening a Twitter account and becoming embroiled in similar controversy.
The Everton defender admits he is not a fan of social networking and does not participate.
Jagielka said: "I don't have a Twitter account. There is maybe one in my name but it is not me. I've never been a fan of Twitter.
"I don't really get why people do it but that's up to them. I have never had Facebook, Myspace, any of those things.
"For me it is a bit more trouble than it's worth and I won't be signing up anytime soon.
"A lot of players love doing it, I can see why they do it. For me, it is not worth the hassle."