Former Tottenham defender Ledley King looks back on injury problems with regrets
Ledley King admits he will always wonder what he could have achieved if it was not for his injury problems.
Last Updated: 15/10/12 3:47pm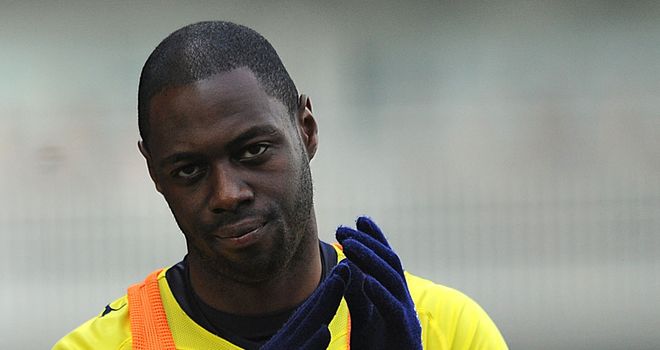 King was forced to retire from football in July at the age of 32 after a long-running battle with a series of knee injuries.
"I'll probably always think about what might have happened without the injuries," the former England defender told the Daily Mail.
"When my knee started coming up I was 25 or 26 and was starting to feel I had a good understanding of the game and my position and could go from strength to strength.
"I had to deal with the injury and do what I could to keep my career going. I'll look back and realise I gave it everything I could to try to perform but it was difficult."
King has revealed the full extent of his fitness problems, admitting he had to use his survival instincts just to help him get through games.
"There was a lot of self-motivation involved, talking to myself," added King.
"I knew my fitness levels were so low compared with those I was playing against. I had to trick myself into believing it wasn't about that.
"I'd tell myself, 'This is a football game, use your brains, use your intelligence'. That's the way I started to defend.
"There wasn't really any pain. It was more of a restriction. I couldn't bend the knee past 90 degrees and that would limit what I could do.
"I didn't like to go to ground because if my knee bent and jolted up that was really uncomfortable. I was never much of a diver-in but you just learn to survive. You find a way. You don't cheat, but you do what you can to survive.
"Some days it would feel OK and some days it would feel terrible. Some days I'd not train for the whole week and I'd go out the day before a game and it felt no good."