Chelsea manager Roberto Di Matteo hails John Obi Mikel as an unsung hero
John Obi Mikel has been hailed as an unsung hero at Stamford Bridge by Chelsea manager Roberto Di Matteo.
Last Updated: 15/10/12 1:32pm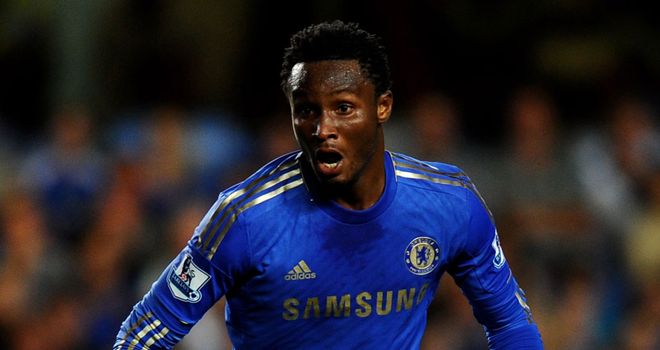 The Nigeria international has not always been among the first names on the team sheet during his time in England, but has been an ever-present in the 2012/13 Premier League campaign.
Now 25 years of age, Mikel has been rewarded for his growing maturity with an important holding midfield role - a position in which hard work often goes unnoticed.
"Over the years he has been almost ever-present, and he has been very important over the back end of last season and this season he started in good form," Di Matteo told Chelsea's official website.
"We all make mistakes in games and I don't think he gets the credit for the work he does for the team.
"It's a thankless task really, and I understand because I played in that role myself a little bit, and it's a role that is important for the team.
"His team-mates and the management team understand and appreciate it, but maybe the fans are more focused on the more creative players and goalscorers, but that role is vital in our team.
"He and the player alongside him have to have a good understanding and communication, so that we always have one of the two behind the ball who is able to provide an outlet for us, to switch play, and also be the first player thinking about if we lose the ball, to be able to give organisation in front of the defence."
Demanding
While quick to praise Mikel at this early juncture, Di Matteo has also pointed out that there is a long way to go this season and that his squad will need to be rotated if Chelsea are to build on the bright start they have made in their Premier League title chase and defence of their UEFA Champions League crown.
He added: "If you look at our fixture list it is very demanding and packed for a long time, so undoubtedly there will be time and space for everybody to play and show their qualities.
"We have Tottenham and Manchester United to come, with Shakhtar Donetsk in between, so it's a big period coming up.
"Hopefully, when this international break is over, all the players come back in good health and we can start again."