Brazil forward Neymar's desire to learn English sparks talk of Chelsea move
Neymar has hinted that he could be tempted by a move to England amid reports that he is wanted by Chelsea.
By Lucas Brown
Last Updated: 15/10/12 6:16pm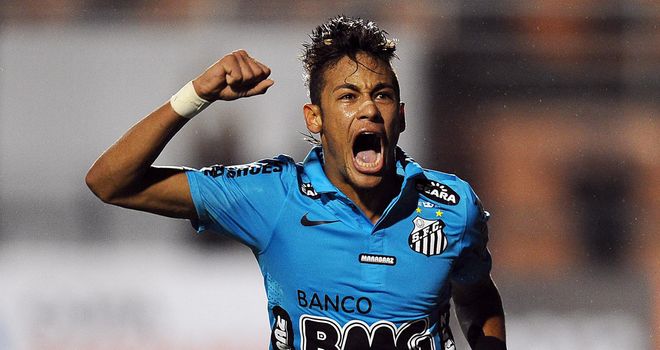 The Brazilian forward is currently on international duty and revealed that he is keen to learn English when he can fit it in between his football and family commitments.
Barca are confident that they are at the front of the queue to sign Neymar, but Chelsea have also been linked with the Santos forward in recent months.
"I want to learn a worldwide language like English," the 20-year-old is quoted as saying by Sport.
"Now I would love to learn English and also Spanish, but between travelling with football, my family and my child I have not time to do so. I hope that I can organise things and do a course."
Speculation surrounding his future is reported on a weekly basis and only recently he was advised not to move to Europe by the legendary Pele, who feels he should stay at home for longer.
"I disagree that Neymar should leave for Europe now. Last year Neymar's agent spoke to his father, because he had an offer to go to England," Pele told Fox Sports.
"When I found out, I went to see them and told them it wasn't the right time to make the leap into English football, because it's very tough and Neymar, who is an excellent player, isn't physically up to it."
Despite not making his name in Europe yet, Neymar is idolised in Brazil and is ranked as the seventh highest paid football player in the world.