Roy Hodgson confirms England are set to call-up Arsenal's Carl Jenkinson subject to FIFA approval
Roy Hodgson has confirmed that England are making checks with FIFA to confirm that Carl Jenkinson can be called up.
Last Updated: 16/10/12 9:06am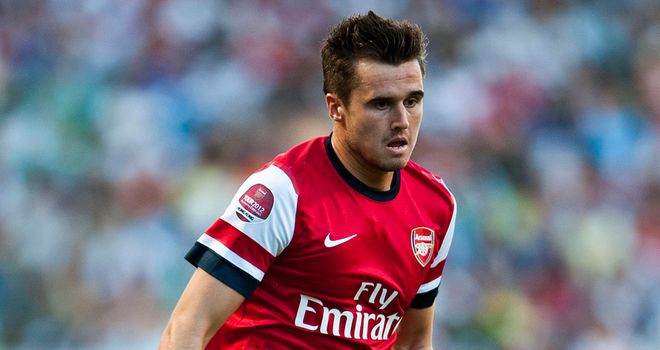 Harlow-born Jenkinson has an English father and a Finnish mother and, having played for England Under-17s, he switched to Finland to play for their U19s and U21s.
Having joined Arsenal from Charlton in 2011, he is now impressing in the Gunners' first team which has alerted Hodgson to his potential and he is set to hand him his maiden call-up, subject to FIFA approval.
"He made it very clear he wanted to play for England," said Hodgson.
"We are now making overtures to FIFA to try and make certain we can have him as an England player."
Hodgson insists any call-up would not just be to prevent him playing for Finland, but would be on merit.
"I don't want to trick him into playing for England for a few minutes just to
'block' him," said Hodgson.
"But he had to make a decision because we're very interested in him even if the competition is tougher to get him into the England team rather than the Finland team."