Fraser Fyvie determined to earn regular role at Wigan Athletic
Fraser Fyvie is pleased with his progress at Wigan, but hopes for more opportunities before the season comes to a close.
Last Updated: 16/10/12 4:49pm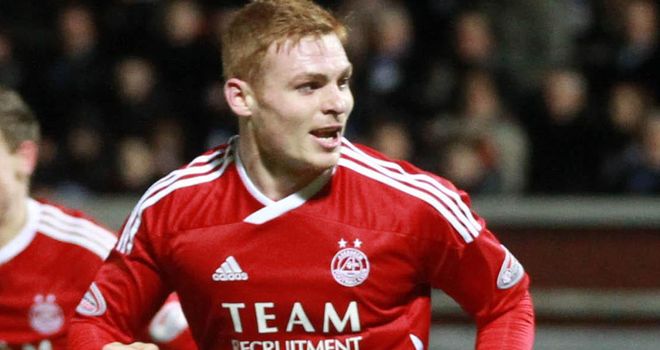 The promising midfielder's potential was spotted early by the Latics and they were able to strike a deal with Aberdeen over the summer.
Fyvie has made just two cameo appearances in the Capital One Cup since moving to the DW Stadium, but the Scotland U21 international is determined to make his mark on the Premier League in the not too distant future.
"I'm not in the limelight so much now I'm at Wigan so I'm getting the chance to improve my skills," the 19-year-old told the Wigan Evening Post.
"I'm looking to get into the first team this season. Obviously I've played first-team football so I know what it's like.
"I've played a few reserve games and the manager is there every week. He encourages us and tells us to keep going.
"He signed me so he has obviously got a bit of faith in me. He's probably the best manager I could be under at this stage of my career.
"All the boys at Wigan love him and couldn't speak more highly of him."