Manchester United may lose Federico Macheda in January - agent
Federico Macheda's agent has warned Manchester United he may leave Old Trafford in January.
Last Updated: 17/10/12 5:17pm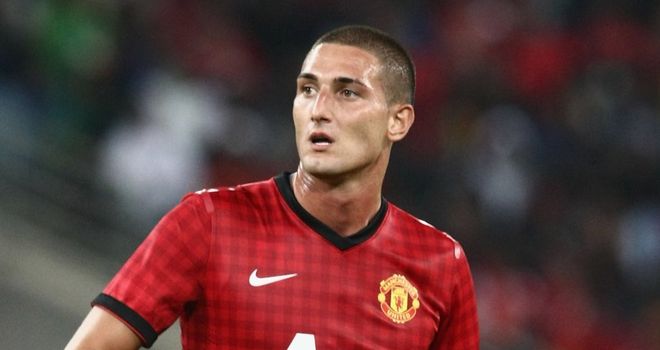 The Italian striker, who has had unsuccessful loan spells with Sampdoria and QPR, only made six appearances for United last season and is yet to feature this.
Macheda's agent Giovanni Bia claims he was asked to stay at the club despite teams on the continent looking to sign him, but the 21-year-old may not stick around too much longer.
"How can he be decisive for the team if he never plays?" Bia told ItaSportPress.
"Manchester United have some phenomenal players in attack, so it is truly difficult for Federico to find space. It's not true what they write in the English papers that he's going through a bad spell.
"He wants to play and if he cannot do so by January then we'll try to find an alternative solution. I will talk to Sir Alex Ferguson over the next few days.
"Federico was requested by German and Spanish teams over the summer, but the English club preferred to keep hold of him.
"I hope they understand the situation and let him leave in January, because it makes no sense to keep a 21-year-old on the bench."