Brazilian ace Neymar says only he and his father will decide his future
Brazilian star Neymar has underlined that he and his father will decide his own future.
By Paulo Freitas
Last Updated: 18/10/12 8:25am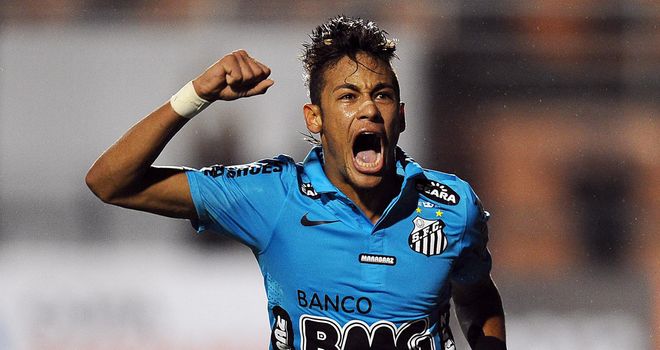 Whilst DIS - who have 40 per cent of his rights - are free to negotiate with interested parties, with Real Madrid and Barcelona known to be leading the chase - Neymar is insistent that he will dictate his own future.
Speaking after playing his 200th game for Santos, Neymar - who signed a new long-term deal last year - insisted that he is not about to leave the club.
Neymar has long said he will not leave Brazil until after the 2014 World Cup being played in his homeland, but that has not stopped continued speculation.
"DIS might own a percentage of my rights, as you all know, but they don't decide about my life," he told Lancenet.
"My father and I decide about that. When you hear me or my father saying I'll leave, then you can believe that will happen.
"There are always rumours and I always say that I'll stay. And you keep saying that I'll leave. So, please, at least for once believe my word."