Luka Modric urges Spurs' Gareth Bale to join him at Real Madrid
Luka Modric has called on former Tottenham team-mate Gareth Bale to join him at Real Madrid.
Last Updated: 18/10/12 10:37am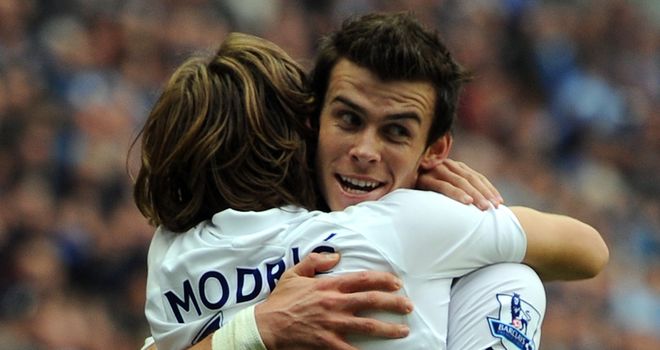 Bale and Modric came up against each other for the first time since Modric's departure to Real Madrid in the summer during Croatia's 2-0 win over Wales on Tuesday night.
Flying winger Bale has been continually linked with a move to Real Madrid with his former Tottenham manager, Harry Redknapp, claiming the Welshman could play for any team in the world.
Modric is a huge admirer of Bale and admits he would love to be reunited with him at the Bernabeu.
"Harry is right - it would be amazing for Gareth to come and play for Real Madrid," said Modric.
"I think he can do it. He is certainly good enough to play at the highest level. I hope he will come to us. It was nice to see my old friend Gareth and play against him. He's a top player. We had a good chat after the game."
Modric believes a move to Madrid would make Bale a better player as he rates him and Real team-mate Cristiano Ronaldo as the two best wingers in world football.
"It would be even better than now to have Ronaldo and Bale on the wings for Madrid. And it could make Gareth an even better player. For me, they are the best two wingers in the world."