Serbia PM orders police investigation into England U21 match marred by racism
Serbia's prime minister has ordered a police investigation in Tuesday's tumultuous U21 match against England.
Last Updated: 18/10/12 3:27pm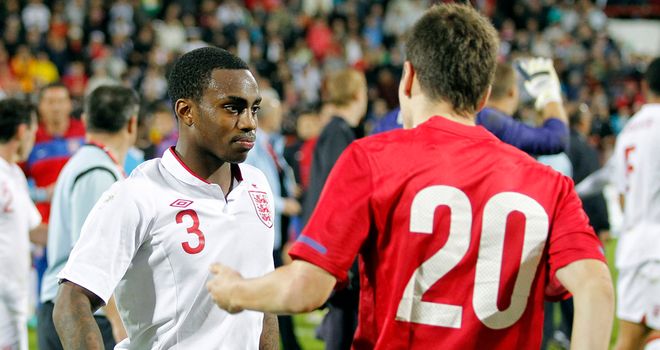 UEFA has opened disciplinary proceedings over the "improper conduct" of both teams after a match in which Danny Rose was subjected to prolonged racial abuse ended in a brawl on the pitch.
Serbian fans were caught on video taunting Rose with monkey chants but the Serbian FA's response was a statement denying fans had been involved in "any form of racism".
Ivica Dacic, who is also Serbia's police chief, has now called on those who took part in the scuffles that broke out after England's late 1-0 win to be "brought to justice".
But he urged the public "at home and abroad" not to jump to conclusions that the events had "a racial discriminatory element" before the investigation was complete.
The Serbian FA had earlier pointed the finger at Rose instead, accusing the full-back of "unsportsmanlike and vulgar behaviour" as he celebrated Connor Wickham's last-minute winner.
Midfielder Nikola Ninkovic, who tussled with Rose on the pitch, has since joined in with the backlash, telling the Novosti newspaper: "The guy three or four times made inappropriate gestures towards our fans.
"I was angered by his reaction so I rushed over to explain to him that he should not do that. I walked over to him and pushed him.
"A lot of his behaviour annoyed me but I know I was wrong and I know I will get a fine. But he received a red card and I got a yellow. That is probably an indication that his share of the story was significant."
The FA are thought to be considering a boycott of future games in Serbia, while Prime Minister David Cameron has called for UEFA to impose "tough sanctions" on the country.
Their punishment from UEFA for racial abuse suffered by England U21 players when the sides met in 2007 was a fine of £16,000.
This latest matter will not be considered until UEFA's disciplinary panel next meets on 22 November.