Huddersfield midfielder Oscar Gobern out of action for up to three months
Huddersfield midfielder Oscar Gobern will be out for up to three months after undergoing surgery on an ankle injury.
Last Updated: 18/10/12 12:27pm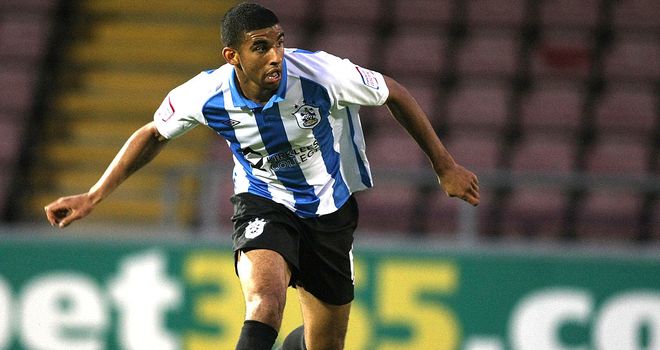 The 21-year-old started the season opener at Preston North End in the Capital One Cup, but has since been on the sidelines due to a lingering issue with his right ankle.
Town's Physio James Haycock told the club's official website: "We've tried to do all we can to avoid putting Oscar through surgery by remedying the issue through strengthening, but he reached the running stage and it was clear that the ankle wouldn't settle down.
"Oscar underwent a procedure on his right ankle which basically has tightened all around the joints surrounding the troublesome ligament using wires.
"He should be on crutches for a maximum of one week before we start to step up his rehabilitation, with an aim to get him back available for selection between eight and 12 weeks."
Huddersfield manager Simon Grayson said: "Oscar has been struggling with this injury all season and we reached the decision to put him in for surgery to clear it up once and for all.
"We are all disappointed, but he's still a young man and the aim now is to get him fighting fit for his return early in the new year."