Birmingham boss Lee Clark impressed by Jack Butland during Serbia controversy
Birmingham boss Lee Clark has hailed how Jack Butland handled England Under 21s' controversial win over Serbia.
Last Updated: 19/10/12 10:50am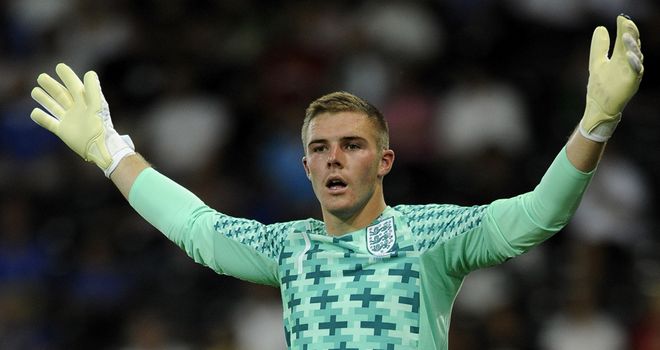 The victory was marred by alleged incidents of racism towards some England players with the game ending amid violent scenes between opposing players, fans and coaching staff.
Butland cut an imposing figure amid the chaos as he ushered his team-mates and staff from the pitch while attempting to calm rival players.
And Clark believes the 19-year-old's actions prevented further mayhem and has singled him out for special praise.
"Jack handled himself impeccably," he said. "He was a credit to the club and this experience will help him grow as a man.
"I had a similar experience myself years ago when I played for the Under 21s in Turkey.
"We've got a potentially top-class keeper on our hands. I hope the limelight stays on him."