Sol Campbell tells UEFA time for points deduction over racism
Sol Campbell has called on UEFA to introduce point deductions to stamp out racist behaviour in football.
Last Updated: 21/10/12 12:14pm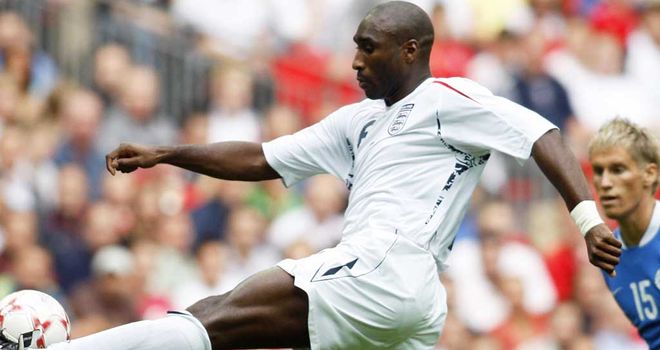 England U21s' 1-0 victory over Serbia in Krusevac on Tuesday, which saw them qualify for next year's European Championship in Israel, was overshadowed by apparent racism from the stands towards England full-back Danny Rose.
The Serbian federation (FSS) issued a statement denying there was any racism at all and branding Rose - who got sent off after the final whistle - vulgar.
"It was a disaster. It was as if there was no control from the fans, from the officials and to top it off Danny was getting abused all game from stone-throwing and monkey chants," Campbell told BBC Radio.
"For me it was just disgusting, I really felt for him and I felt for the players out there because everyone concerned with England must have felt it.
"I think UEFA should deduct points and then after a while when you stop qualifying for these competitions I think people will start to wake up."
Meanwhile, Everton striker Victor Anichebe told the Daily Star that he will follow in the footsteps of Jason Roberts and Rio Ferdinand by refusing to wear a Kick It Out T-shirt.
"I believe in kicking racism out of everything, not just football - kick it out of society," he said.
"Situations have happened and I don't feel the outcome has been just. I won't wear the T-shirt, I don't think it's right to wear it. If other people want to wear it that's their right.
"I don't want to be some poster boy for 'Kick Racism Out of Football'."