Queens Park Rangers manager Mark Hughes accepts Kick It Out protest
QPR boss Mark Hughes has indicated he will not punish his players for refusing to wear the Kick It Out T-Shirt.
Last Updated: 22/10/12 4:55pm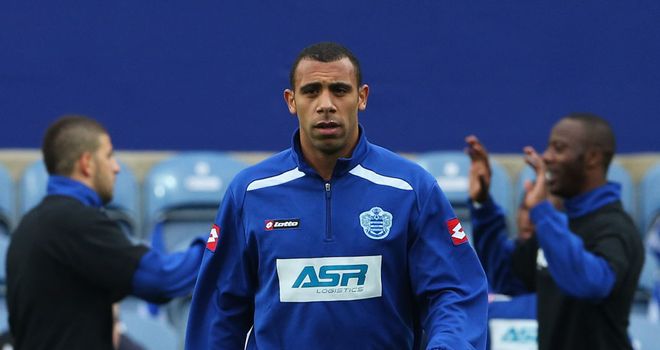 Anton Ferdinand - who John Terry was found guilty of racially abusing by the FA - was joined by team-mates Djibril Cisse, Alejandro Faurlin, Junior Hoilett, Nedum Onuoha and Shaun Wright-Phillips in declining to wear the shirt in support of the anti-racism organisation at QPR's game with Everton at the weekend.
But unlike Manchester United manager Sir Alex Ferguson who suggested Rio Ferdinand would be dealt with for his identical stance, Hughes respects the decisions of his players.
"There was a discussion between the players at the beginning of the week," said Hughes. "My understanding was that everybody was going to wear the T-shirts.
"It's a personal thing but my belief is that any campaign trying to take racism out of football and sport is a good thing and we should all try to support it.
"Everybody will have their own view on that. Some will say they are doing enough, some will say they aren't doing enough.
"I think the strides the English leagues have made in the last 20 years have been excellent. When I started playing football it was a hell of a lot worse than it is now.
"I realise we should never be complacent. The point has been made that players want more to be done.
"I am sure because of the strength of feeling, people in these organisations will question themselves and maybe that's good. Maybe that's why the guys feel strongly enough to do that."
PFA chairman and Kick It Out ambassador Clarke Carlisle hopes the decision of some players not to wear anti-racism t-shirts will prompt discussions rather than punishments.
"Sir Alex Ferguson is trying to reaffirm his unwavering support of the Kick It Out campaign and that's fantastic," Carlisle said. "But this should not be seen as player versus club or dissension from a player against their employer.
"This is about a group of players and some wider issues that transcend that relationship.
"We would not want to see Rio Ferdinand punished. As I said of the handshake saga, you cannot coerce any man against his will and to do so would be the complete opposite of what the campaign is for.
"(Reading manager) Brian McDermott and (Newcastle manager) Alan Pardew said they had good conversations with their players to understand why (they did not wear the t-shirt) and they respect them in that.
"Sir Alex Ferguson pointed out in his own interview he did not know why Jason Roberts or any other player would not want to wear the t-shirt, so I hope that conversation takes place in the next couple of days."