Manchester United boss Sir Alex Ferguson says dispute with Rio Ferdinand resolved
Manchester United manager Sir Alex Ferguson says he has resolved his dispute with Rio Ferdinand.
Last Updated: 22/10/12 5:02pm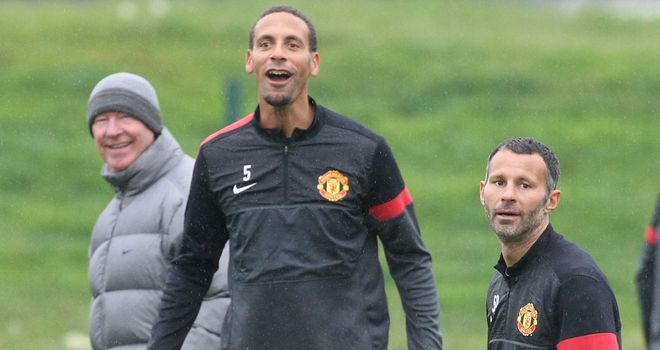 The pair held talks after Ferdinand arrived for training at Carrington on Sunday after the player became the only member of the United team not to wear the T-shirt ahead of Saturday's game against Stoke at Old Trafford.
Following Ferdinand's defiance over the issue Ferguson said the 33-year-old would be "dealt with".
And Ferguson said the matter was now resolved, and even hinted that the Ferdinand would be offered a new one-year deal when his current contract ends.
"I think he felt I should have spoken to him on Friday and I also didn't anticipate we would have any problem in the dressing room with wearing the T-shirt," said Ferguson.
"My advice to him is that I always feel the union (PFA) is stronger than an individual and it's important he airs his grievances to the right people, to the PFA or to the FA.
"It really has been just a communication problem. Obviously as the manager of a club, when you lay down policy you don't want to see it ignored and that's where my anger came from on Saturday.
"But we have resolved the situation and there are no lingering problems and we move on. That's the end of the matter."
On Ferdinand's future at Old Trafford, Ferguson added: "Rio can play for two or three years. He has different issues from Paul (Scholes) or Ryan (Giggs) in terms of injuries over the last couple of years.
"He is not as quick as he was but that is not a big problem because his experience is important.
"He is still a great footballer and, even at 33, there is no reason why he can't stay on. We have always adopted that policy of offering one-year contracts, so we will see as the season progresses."