Defender Rio Ferdinand set to be offered a new contract by Manchester United
Sir Alex Ferguson feels Rio Ferdinand can play on, with the defender expected to be offered a new deal at Man Utd.
Last Updated: 22/10/12 4:57pm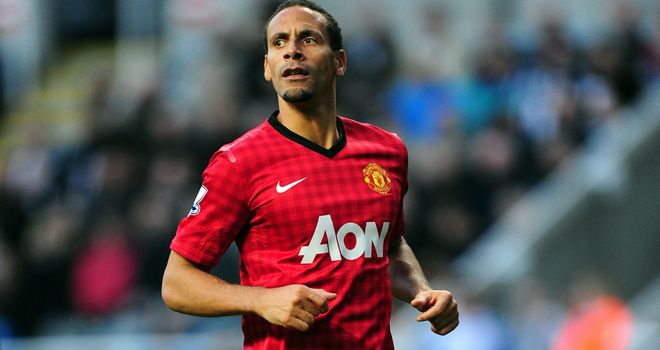 Ferdinand has made over 400 appearances for United since joining from Leeds over a decade ago and remains an integral part of Ferguson's plans.
The centre-half, who turns 34 next month, is out of contract at the end of the season, but is expected to be offered a one-year extension in line with United's club policy.
With Ferguson and Ferdinand having resolved a communication breakdown regarding the player's refusal to wear a T-shirt backing the Kick It Out anti-racism campaign on Saturday, the United boss is more than happy to concentrate on the former West Ham youngster's attributes on the field.
"Rio can play for two or three years," said Ferguson.
"He has different issues from Paul (Scholes) or Ryan (Giggs) in terms of injuries over the last couple of years.
"He is not as quick as he was but that is not a big problem because his experience is important.
"He is still a great footballer and, even at 33, there is no reason why he can't stay on.
"We have always adopted that policy of offering one-year contracts, so we will see as the season progresses.
"I didn't even realise his contract was up. You are making me panic."