West Ham loanee Andy Carroll feels he wasn't given a chance at Liverpool
On-loan West Ham striker Andy Carroll believes he was never given a 'fair chance' to prove himself at Liverpool.
Last Updated: 25/10/12 1:34pm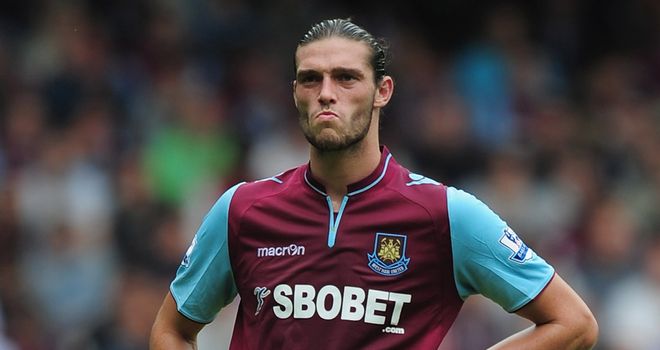 The England international struggled to make an impact at Anfield after his £35m move from Newcastle in January 2011.
Carroll was loaned out to West Ham following the arrival of Brendan Rodgers as Reds boss in the summer but feels he could have altered his game to adhere to the manager's style of play.
"I haven't really had a fair chance at Liverpool," the 23-year-old told the Daily Mirror.
"I was really told that I should move on to keep playing regular football, and obviously then Sam wanted me here and told me I would be playing regular games.
"So, for me it was a no-brainer coming here and to play.
"Obviously, I didn't really get a chance there. A new manager came in and I wasn't part of his plans. For me to play football, that was my chance to do that. That is why I am here at Upton Park.
"I think I could fit into every system. I believe in what I can do. Obviously he [Rodgers] has his beliefs and he didn't think that.
"But for me, obviously, it was better to move on instead of waiting for my chance - which he told me might not come."
Ability
Carroll added: "Coming here, I have got a great chance to start games and score goals, which I haven't really had many of last season.
"I don't think I have got a point to prove, that is the wrong way to put it.
"I know what I can do and the ability I have got. I know what I am capable of.
"If other people don't believe it, that is fine. I just get on with it.
"But at the end of the day, I know what I can do."