Carlton Cole says he wants to end his career at West Ham
Carlton Cole has vowed to stay and fight for his place in the West Ham side as he wants to end his career at the club.
Last Updated: 23/10/12 9:59am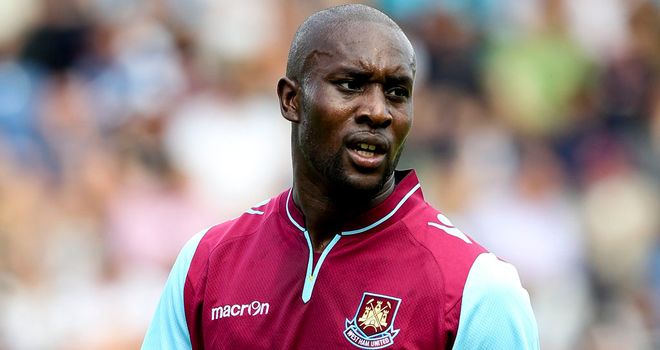 The 28-year-old found himself on the bench for last weekend's win over Southampton with loan signing Andy Carroll first choice to start in attack in Sam Allardyce's plans.
Cole, who is in the final year of his contract at Upton Park, insists he is ready to battle Carroll for a place in the team and hopes to finish his career at West Ham.
"I don't want to leave," Cole told The Sun. "I've told the board that I want to stay for the rest of my career. I want to stay and help out the club anyway I can.
"Because Andy Carroll is here, it doesn't mean I am going to go.
"I've never been one to lie down. Andy's a great player.
"I see it as good competition having him here.
"It will be good for the club and for me because it makes me up my game and set my goals higher.
"By the end of the season you will see a different me and a different team as we'll be working well together."