Nicklas Bendtner's agent says the Arsenal loanee has 'no regrets' signing for Juventus
Nicklas Bendtner's agent says the Arsenal loanee 'is happy' at Juventus after making a season-long loan move.
By Simone Bargellini
Last Updated: 23/10/12 5:17pm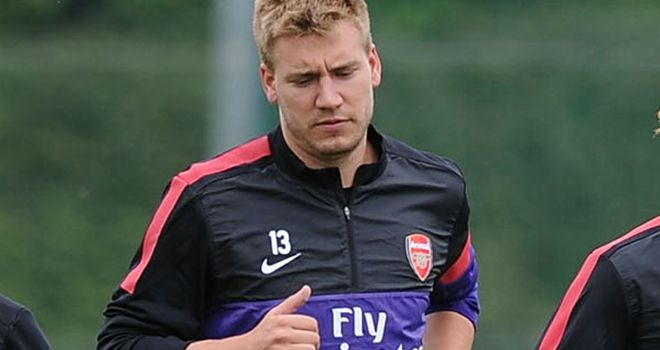 The Denmark striker missed a large portion of summer training with the Gunners in order to find himself a new club and was then reportedly branded as too fat by the Italian side's coaches soon after signing for them.
Bendtner, 24, has struggled to break into Antonio Conte's starting XI and now his agent Tom Brookes admits the pair will have to sit down and assess the future in the next couple of weeks should things continue as they are.
"Nicklas is happy at Juventus. He would like to play more, which is clear and if he does play more, he will be happier," Brookes told website Tuttomercatoweb.
"He is too strong to sit on the bench and this is not good for him or Juventus.
"If the situation continues like this, we'll have to do our assessments in the coming weeks."
Asked if Bendtner regrets his choice of club, Brookes replied: "Absolutely not.
He wanted to play for a Champions League club and he could not refuse the opportunity.
"It's why he turned down offers from Siena and Fiorentina. But now he needs to play more football and do his job otherwise we'll have to do our assessments."