Scott Golbourne says Barnsley's attacking style is creating new challenges
Barnsley defender Scott Golbourne says their fluent attacking style is creating new challenges for the team.
Last Updated: 24/10/12 12:14pm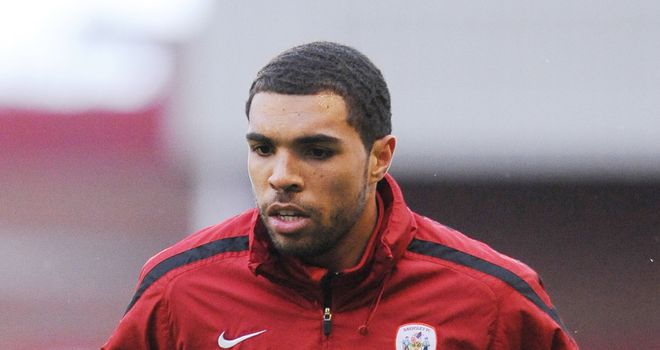 Keith Hill's team, who drew 1-1 with Crystal Palace on Tuesday night, have won plaudits for their attractive style but have seen opposing managers counter their approach by packing the midfield to stop their passing game.
"We're starting to get a bit of respect from other teams now, who are setting up to stop us from playing our football," Golbourne said.
"It can be frustrating and we've got a few different challenges now to deal with, especially at home, so it's a good challenge."
He added: "You have to earn the right to play. You have to win headers and tackles and sometimes it's a bit frantic at the start of the game.
"The manager calls it a wrestle. You do have to wrestle and as the game opens up a little bit you do start to find more space and then you can start playing your football.
"That's when our quality can show, but those first 15/20 minutes are massive for us, so if we can get the right mindset we'll be ok."