Leeds duo Lee Peltier and Rodolph Austin hope to be fit to face Birmingham
Leeds manager Neil Warnock hopes Lee Peltier and Rodolph Austin will be fit to face Birmingham at the weekend.
Last Updated: 24/10/12 4:23pm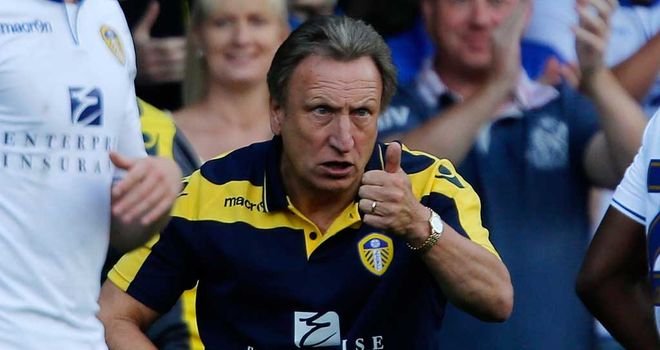 Both players missed Tuesday's 1-1 draw with Charlton with Austin carrying an ankle injury from the clash with Sheffield Wednesday and Peltier already on the sidelines.
"Rudy has had a scan. He has a slight problem with his ankle," he told the club's website.
"Pelts had one as well, but I don't think there's anything too much wrong and he was feeling a bit better on Tuesday. I think we'll be okay come the weekend."
Warnock also hopes midfielder Michael Tonge will be fit for the weekend after being left out of the starting line-up on Tuesday due to a shoulder injury he sustained earlier in the month.
"We missed Tongey's presence on Tuesday," he said. "I don't think he would come out in the second half at Wednesday if I'm honest, never mind score a goal like that. It was fantastic.
"He's got some guts and would have played Tuesday. But talking to the physio and seeing the agony he was in I didn't think he could do both.
"Seeing Greeny and Varney pushing I thought I'd change things around and see how Tongey is on Saturday."