Dave Jones cursed Sheffield Wednesday's wasteful finishing after 1-0 defeat by Blackburn
Dave Jones was left frustrated with Sheffield Wednesday's poor finishing following the 1-0 defeat at Blackburn Rovers.
Last Updated: 25/10/12 6:58am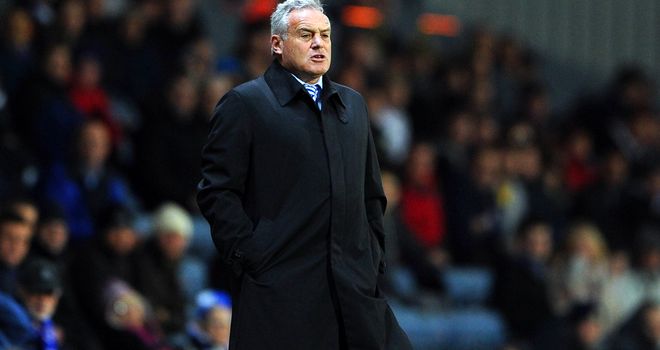 Grant Hanley supplied Blackburn's solitary goal in the fifth minute and Wednesday are now winless in nine league games after spurning a number of chances to equalise at Ewood Park.
"We've got to put the ball in the back of the net. We've done everything but put the ball in the back of the net," said Jones.
"Take away the first 10 minutes of the game and I think we've absolutely slaughtered them. But it's that final third, that final delivery, that final little pass that's letting us down.
"We fell asleep and we didn't start for 10 minutes, but after that we've took the game to them.
"It's frustrating because they're so close to it and I feel for them. They are really working hard to try and get it right.
"We've come here to a team that's just come out of the Premier League and, unless I'm watching a completely different game I thought we absolutely pulverised them for 80-odd minutes."