Shakhtar Donetsk star Willian has again stressed his ambition to leave the club
Shakhtar Donetsk's Willian has again stressed his desire to move to England, after starring in their win over Chelsea.
Last Updated: 25/10/12 1:32pm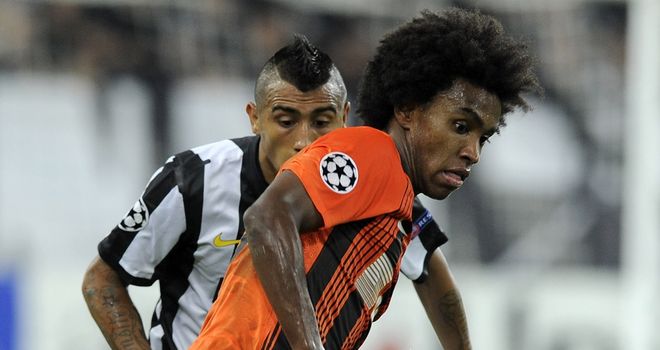 The Brazilian forward has been constantly linked with the Premier League, and in the last couple of years has been the subject of failed bids from Chelsea and Tottenham.
Both clubs remain keen on the 24-year-old who is seemingly adamant he wants to leave Donetsk as it would aid his bid to become a regular in the Brazil national side.
"I've already made it clear to everyone. I want to go, I want to reach new goals," Willian is quoted as saying by The Sun.
"My mission here in Donetsk is accomplished but I have to remain playing at a high level because I need to show up at a big club to be called up for the national team.
"If I were playing in a bigger league the same way as I've played here, I would have more chances for Brazil.
"To play in the World Cup in Brazil is my dream and it is only going to happen if I move."