Sunderland have confirmed that winger James McClean is bringing in a minder
Sunderland manager Martin O'Neill has confirmed that James McClean is bringing his best friend to act as a 'minder'.
Last Updated: 26/10/12 2:42pm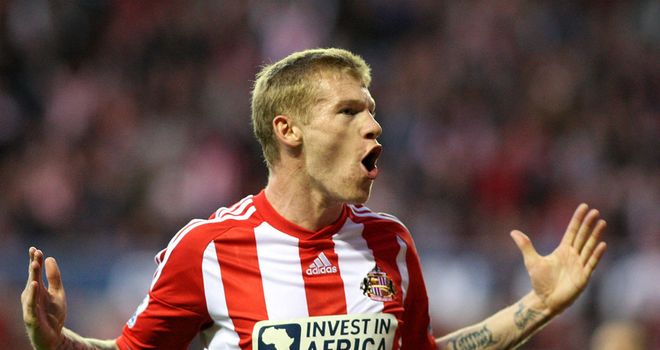 Derry City reserve team goalkeeper Eugene Ferry is giving up his role with them to come and live with McClean.
Ferry is set to live with McClean in order to keep him settled, whilst reports claim he will be given a job by Sunderland.
Black Cats boss O'Neill admits he is aware of the situation, saying: "It was his own idea, and agreed with by the club. That's all.
"I didn't tell him to get a minder in. He had mentioned that there was someone going to come over. I've not got a problem with that and it's not a big issue, he's not five years of age although I've said to you he's 23 going on it!'
"I just think he's been a little bit homesick, that's my thought. James might not go with that. Lots of things have happened to him and my annoyance with him was purely on the tweeting aspect more than anything else, especially some of the choice language and picking (Giovanni) Trapattoni's team for him.
"I've never mentioned about James 'going off the rails'. There's a difference to telling James to be a bit sensible but I don't think he's gone off the rails or anything. My concern is him playing well for us. If he's happy with someone living with him then fine.''