Manchester United feel Javier Hernandez has benefited from a summer break
Sir Alex Ferguson believes Manchester United will benefit greatly from a refreshed Javier Hernandez this season.
Last Updated: 26/10/12 2:56pm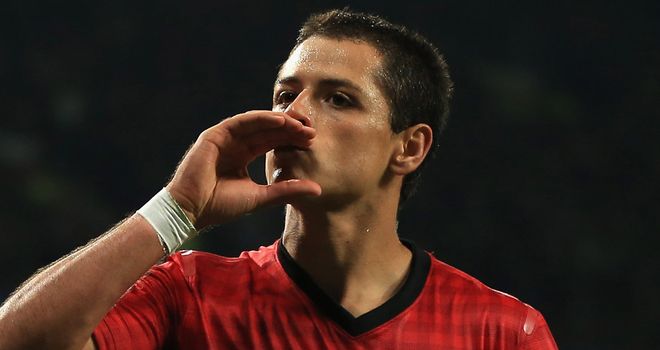 Since joining United in 2010, the 24-year-old striker has seen his summer breaks disrupted by international commitments - first at the World Cup and then the Gold Cup.
In an effort to prevent him from burning out, United blocked Hernandez from linking up with Mexico for the 2012 Olympic Games.
Hernandez was forced to watch on as his countrymen took the gold medal in London, but Ferguson feels a tough decision had to be made for the good of the club and one of their prized assets.
After seeing Hernandez net twice in a 3-2 UEFA Champions League victory over Braga on Tuesday, Ferguson said: "The thing that is making the difference is he got a proper rest in the summer.
"It wasn't exhausting in the way it had been in the previous three years.
"He was tremendous the other night.
"He is such a dedicated footballer and professional in every training session. He's a really terrific player and the good thing is that he is still improving."
Selection poser
Hernandez will be hoping to play some part in a crucial Premier League clash with Chelsea on Sunday, but faces stiff competition from Robin van Persie, Wayne Rooney and Danny Welbeck for a striking berth.
"It's a good problem to have," said Ferguson.
"I don't always enjoy it [telling players they're not playing] but it has to be done.
"In fairness to all the players they've accepted it well and adapted to it.
"I don't have any great problems other than having to tell one or two of them they're not playing."