West Brom skipper Chris Brunt ready to discuss a new deal at the Hawthorns
West Brom captain Chris Brunt has revealed he would be happy to pledge his long-term future to the club.
Last Updated: 28/10/12 3:04pm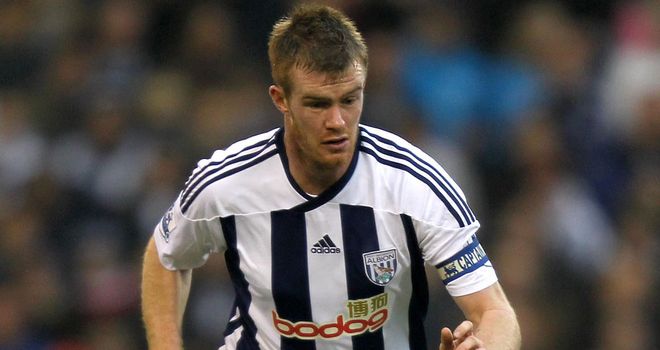 Brunt is in the final 18 months of his contract at the Hawthorns and the club are thought to be in talks with the Northern Ireland international over a new deal.
The 27-year-old admits he would be happy to follow the likes of James Morrison and Jonas Olsson in committing his future to the club.
"It's so important to get people like James and Jonas on new contracts," said Brunt.
"They have been big players in the success we've had here and it is right to see them rewarded.
"It's important to have a core who have been here a long time because they understand the place and have a special feel for the club.
"Having players like that around gives the club an identity.
"Speaking for myself, having that affinity with the club is really nice and I'd love to be able to carry that on here for a long time to come, seeing as we're discussing contracts!"