Lee Croft has told Sky Sports of his relief after being cleared of racism
Lee Croft has spoken to Sky Sports News after he was cleared of allegations of racially abusing a ball boy.
Last Updated: 28/10/12 1:37pm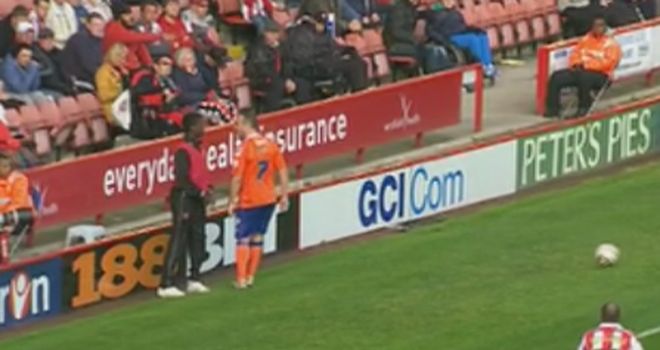 Croft was reported to the police after Oldham's 1-1 draw at Sheffield United after it was alleged he racially abused a ball boy who hindered his attempt to take a quick throw-in while his side trailed 1-0.
The winger vehemently denied any wrongdoing and South Yorkshire Police have now confirmed they found "no substance" to the allegations.
Speaking exclusively to Sky Sports, Croft admitted it has been a tough time for him.
"Getting accused of it I could not think of anything worse than to be accused of, obviously your friends and family are reading those types of allegations and it is never nice," he said.
Croft explained what did occur during the match, adding: "Coming towards the end of the game, and the ball has gone out of play I have asked for it back, the ball boy held onto it and I ran over to get it and he kicked it past me.
"Obviously as a player you want to do everything to get back into the game and I was frustrated and I said something that upset him, I openly admitted I swore at him and I apologised for that after the game but what followed was unbelievable."